Posted by Jenean Hill on February 3rd, 2011 |
0 comments
How's the market?  When people bump into me in Orange County and ask me, "How's the market?" I know that what they are really asking me is, "How is the market in my neighborhood?"  
Below is a chart that demonstrates how long it takes for an average REALTOR to sell their listings in my neighborhood: About 3 to 4 months in 2010.  If you have been following my blog for some time, you know that in the past decade my listings sell in an average of less than one month.  In 2010, my listings entered escrow in an average of 8 days – whether they were standard sales or short sales.  There is a lot that goes on behind the scenes to make this happen.  In fact I am working on preparing a listing to sell in 8 days at this very moment.
While at the annual Orange County Association of Realtors Board of Directors 'Summit" this month, I got a call from the out-of-town heir to a townhome in Lake Forest's Sun & Sail Club community.  They received my name from their sister's friend who got it from a former neighbor whose home I sold last year.  They told me that they needed to sell the condo, and that they realized it needed to have some work done.  I met with them a few days later and showed them what items, if fixed, would add significant value to the sales price of the home and what items wouldn't.  I agreed to spend the next month getting these repairs and upgrades completed using the best and yet most affordable service providers. 
Within hours of signing the listing I had the opportunity of pursuing two 2700 sq.ft. home listings down the street.  I knew that there was no way that I could market another property or two while preparing this condo for sale.  That was o.k. with me. My objective is leave no stone unturned in helping  my existing clients sell their homes for more – NOT to help myself sell more homes. 
It is common for Homeowner sellers to phone up the agent whose signs they see all over town, week after week assuming that they will do the best job in selling their home.  What they may actually be observing is an agent who priced their listing high in order to "win' the listing and be able to set up shop in the client's home week after week in order to meet neighbors who are thinking about moving, as well as pick up more buyer-clients.  In the mean tine, the seller is having to make 3 more house payments on average before the home sells for a lower-than-expected sales price.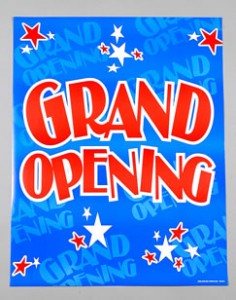 My model couldn't be any more different: Much of my work to obtain top dollar for a seller's home happens behind the scenes in the few weeks prior to putting the home on the market.  While doing repairs and finishing touches, I put the listing in the que to be advertised on the prime page in the real estate section in the most read newspaper in Orange County and on websites across town and across the country.  The home and community are beautifully and professionally photographed to drive the maximum number of buyers to the home's Grand Opening Open House.  It is not uncommon for me to have hundreds of visitors to these events.  Often, the following Wednesday it enters escrow as the highest recent comp in the neighborhood.
You won't see multiple Jenean Hill 'For Sale' signs all over town as I generally work with one or two clients at a time and enter escrow in about a week.  What you will see are big Grand Opening Open House crowds that come from extensive marketing with beautiful photos and a smile on the seller's face when their home's sale price just broke neighborhood records!